Huge $1-$10M Fantasy Sports Prizes Can Be Much More Affordable than You Imagined
By Jack Woodbury
As you may have noticed, interest in fantasy sports has exploded over the past ten years. And it seems there's no end in sight – recently the fantasy sports industry was estimated to be worth over $7 billion.  
However, as more and more states move to legalize sports betting and more fantasy sports sites enter the picture, the playing field just gets more competitive.  
What does this mean for those trying to come into this lucrative market? Well, for most start-up fantasy sports sites, it means they'll need to work overtime to create the kind of buzz that leads to capturing market share.  If you find yourself in this position, here's a promotion we've found to be simple and effective: offer your members a chance at a $1M to $10M prize. Sound expensive? It doesn't have to be, as long as it is insured.
"
You may be surprised to learn that huge prizes can be within reach for nearly any budget.
"
You may be surprised to learn that huge prizes can be within reach for nearly any budget. By transferring the risk of the big prize payout to the insurer (that's us), Prize Indemnity Insurance allows a policyholder to gain from the marketing impact of the mega prize without worrying about the financial impact of paying it out.
Those of you who have been in the fantasy sports industry for a while and want to promote a site that's already got a good track record can take advantage of this strategy, too. Big dollar promotions with large insured prizes can be perfect for established sites that want to hold on to their members, or seek to draw players away from other sites.
The universal appeal of a multi-million dollar jackpot can't be overstated, but insured prize promotions are an especially great fit for fantasy sports. Score prediction contests, statistical prediction contests, or the challenge of picking the perfect fantasy lineup for a game or series of games all play into the competitive nature of the fantasy sports player.
Fantasy sports promotions also have the advantage of bringing in business virtually year-round. Between just the top three revenue-generating fantasy sports – football , baseball, and auto racing – you can plan your giveaway for any time of year. Insured contests can run for a month or for a whole season.
Underwriters like me can also use our experience in the industry to help you to craft a unique promotion that hasn't been done before and is sure to be attention-grabbing. Another service we offer is creating and insuring multi-part promotions where a series of smaller prizes eventually leads up to a single large payout – just the thing to attract new members and keep them coming back week after week.
It may be called "fantasy" sports, but when done right, there's nothing made-up about the potential for real profit and success. Let me know if you'd like to toss around some ideas for capturing a bigger piece of the market for your business.
Contact PPI at 888-407-5841, email us, or fill out our quick quote request to let us know what you're interested in doing. We can help you make it happen.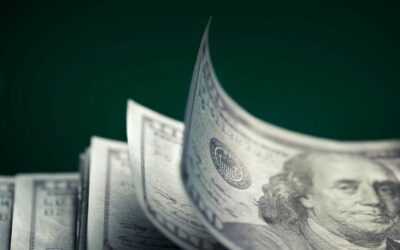 "I want to offer a $1 million prize. How much will it cost me to insure it?" We get asked this on a regular basis and it starts a conversation that often leaves our customers happily surprised.
read more